Responsibility empowers the future that "people-oriented, green and safe" is the principle of the East.
Environmental Monitoring
With the gradual deepening of environmental governance, energy conservation and emission reduction, Dadong Company has been continuously transforming and upgrading, advocating the harmonious unity of corporate economic benefits, ecological benefits and social benefits, actively fulfilling corporate social responsibilities, and combining the company's actual situation to achieve corporate and social, The harmonious development of man and nature, the environmental protection concept of "people-oriented, green and safe", runs through the whole process of product research and development, production, transportation, after-sales, etc., to ensure that the products and production lines produced meet national environmental protection regulations, standards and customer requirements.
Environmental Certification
Dadong takes the initiative to undertake more global environmental protection responsibilities, and Dadong is committed to energy conservation and environmental protection. On the production line, we constantly innovate new technologies, introduce advanced equipment, control the discharge of waste, waste and waste water, and minimize the pollution to the surrounding environment during the production process.
Wastewater Treatment
The sewage treatment capacity is 3000m3/d, and it is put into operation simultaneously with the production. Dadong has been committed to the practice of energy conservation and emission reduction, continuously improving the company's environmentally friendly image, and actively fulfilling its corporate social responsibility.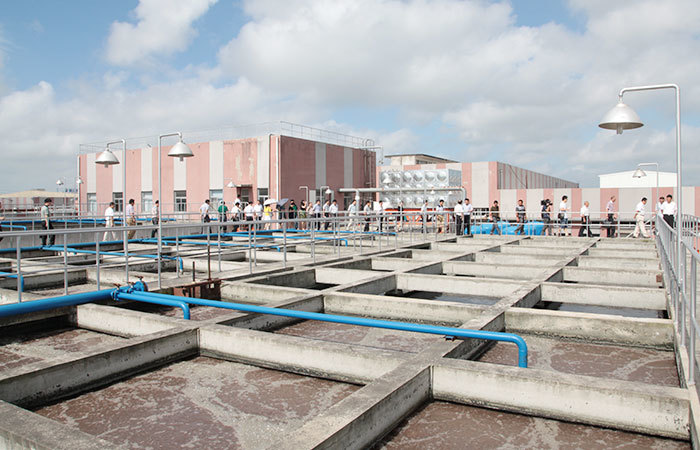 Reclaimed Water Cycle
The reclaimed water reuse project upgrades the existing sewage treatment facilities so that the effluent quality meets the influent requirements of the reclaimed water reuse facilities; the introduced advanced sewage treatment and reuse system with the world's leading mature technology as the core technology, The production and reuse water is directly reused in the whole process of the workshop production line; the sewage discharge of the factory is reduced by 300,000 m3, and water resources are also saved, so that the quality of the remaining wastewater discharged outside meets the "Water Pollutant Discharge Standard for Textile Dyeing and Finishing Industry" (GB4287-2012) requirements of emission standards.